Last updated June 15, 2023
At Pawz Insured, we believe in transparency on the web, so we're disclosing that we've included certain products and links to those products on this site that we will earn an affiliate commission for any purchases you make. Our primary goal with this blog is to provide valuable information, advice, and resources for pet owners, but please understand that it does require a considerable amount of time, effort, and money to run.
In particular, we participate in various affiliate programs, one of which is a pet insurance affiliate program. If you click on a link for a pet insurance policy and complete a purchase, we will receive a commission. This commission comes at no additional cost to you, but helps support our team in maintaining and updating this site regularly.
We promote those products or services that we have investigated and truly feel deliver value to you, such as pet insurance policies that we've researched and believe to be beneficial. Our recommendations are always based on our belief that the product will provide excellent and valuable information or service based on a review of that product, our relationship with that company, and or previous positive experience with the company or companies offering such products.
Please note that while we may receive commissions when you click our links and make purchases, this does not impact our reviews and comparisons. We try our best to keep things fair and balanced, in order to help you make the best choice for your pets.
If you have any questions regarding the above, please do not hesitate to contact us by using the contact page. It can be accessed on the menu above.
Thank you for your support, and we hope you find our content useful!
The information provided by Pawz Insured ("we," "us," or "our") on https://pawzinsured.com/ (the "Site") is for general informational purposes only. All information on

the Site

is provided in good faith, however we make no representation or warranty of any kind, express or implied, regarding the accuracy, adequacy, validity, reliability, availability, or completeness of any information on

the Site

. UNDER NO CIRCUMSTANCE SHALL WE HAVE ANY LIABILITY TO YOU FOR ANY LOSS OR DAMAGE OF ANY KIND INCURRED AS A RESULT OF THE USE OF

THE SITE

OR RELIANCE ON ANY INFORMATION PROVIDED ON

THE SITE

. YOUR USE OF

THE SITE

AND YOUR RELIANCE ON ANY INFORMATION ON

THE SITE

IS SOLELY AT YOUR OWN RISK.
EXTERNAL LINKS DISCLAIMER
The Site
may contain (or you may be sent through

the Site

) links
to other websites or content belonging to or originating from third parties or links to websites and features in banners or other advertising. Such external links are not investigated, monitored, or checked for accuracy, adequacy, validity, reliability, availability, or completeness by us. WE DO NOT WARRANT, ENDORSE, GUARANTEE, OR ASSUME RESPONSIBILITY FOR THE ACCURACY OR RELIABILITY OF ANY INFORMATION OFFERED BY THIRD-PARTY WEBSITES LINKED THROUGH THE SITE OR ANY WEBSITE OR FEATURE LINKED IN ANY BANNER OR OTHER ADVERTISING. WE WILL NOT BE A PARTY TO OR IN ANY WAY BE RESPONSIBLE FOR MONITORING ANY TRANSACTION BETWEEN YOU AND THIRD-PARTY PROVIDERS OF PRODUCTS OR SERVICES.
The Site cannot and does not contain medical/health advice. The medical/health information is provided for general informational and educational purposes only and is not a substitute for professional advice. Accordingly, before taking any actions based upon such information, we encourage you to consult with the appropriate professionals. We do not provide any kind of medical/health advice. THE USE OR RELIANCE OF ANY INFORMATION CONTAINED ON

THE SITE

IS SOLELY AT YOUR OWN RISK.
AFFILIATES DISCLAIMER
The Site
may contain links to affiliate websites, and we receive an affiliate commission for any purchases made by you on the affiliate website using such links. Our affiliates include the following:
What Is Pet Insurance? As a pet owner, you want the best for your furry friend, but unexpected veterinary bills can put a strain on
Read More »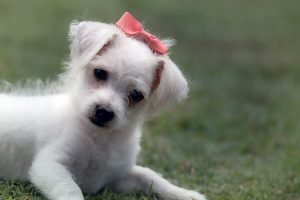 Girl dog names are a delightful topic, bringing joy to pet lovers all over the world. If you're welcoming a new pup, or just curious
Read More »
Choosing the Right Collar for Your Dog Introduction Importance of Choosing the Right Collar Choosing the right collar for your dog is crucial for both
Read More »