Best Delaware (DE) Dog Insurance Plans
Owning a dog in Delaware is a distinct and fulfilling experience. This beautiful state, brimming with numerous outdoor activities and pet-welcoming spaces, is a haven for dogs and their owners alike. Strolling on dog-friendly beaches, exploring lush state parks, and partaking in unique dog-centered events are some of the adventures awaiting you and your canine companion in Delaware. However, these enjoyable experiences underscore the importance of Delaware dog insurance.
This website contains links to products and services from our affiliates, partners, and advertisers from which we may earn a commission at no extra cost to you. This means if you make a purchase through one of these links, we may receive a small percentage of the sale. We are independently owned, and the opinions expressed here are our own. The recommendations and information provided are based on our own research and experience, but they should not be considered professional or medical advice for your pets. More information can be found here.
The Dog Lover's Guide to Delaware: Unique Experiences, Health Tips, Activities, Insurance, and Rescues
Every state has its unique culture, laws, and lifestyle, and this influences not just human residents, but their furry companions as well. When it comes to the state of Delaware, it offers a distinctive and enriching environment for dog owners. In this guide, we'll explore what is unique about owning a dog in Delaware, why dog insurance is important in this state, how best to keep your dog healthy here, some unique outdoor activities to enjoy with your dog, and finally, we'll introduce you to the top 5 dog rescues in Delaware, complete with their URLs. Let's get started!
What Makes Dog Ownership in Delaware Unique?
If you're a dog owner in the First State, you're part of a community that values pets and their well-being. From state-wide pet-friendly laws to exclusive events and places that cater to dogs, Delaware offers a wholesome environment for our furry friends. Here are some aspects that set the state apart for dog owners:
1. Strict Laws Protecting Dogs
Delaware takes animal welfare seriously. In 2017, it was declared the most humane state in the U.S. by the Animal Legal Defense Fund. The state's stringent laws protecting dogs from cruelty and neglect highlight its commitment to animal welfare. The statutes require adequate food, water, shelter, and veterinary care, ensuring that every pet has a good life.
2. Dog-Friendly Spaces
From Dewey Beach, known for being dog-friendly year-round, to state parks with dedicated trails and dog parks, Delaware offers ample opportunities for dogs to enjoy the great outdoors. The Brandywine Creek State Park, with its designated off-leash area, is a prime example of Delaware's commitment to creating pet-friendly spaces.
3. Vibrant Dog Culture
Delaware hosts a multitude of dog-themed events throughout the year. The annual "Dewey Goes Pink" race sees canines and their humans participating in a 5k run/walk for a cause. Similarly, "Yappy Hour" at the Bluecoast Seafood Grill is a popular event where dogs are welcome to join their owners for a meal out.
Importance of Dog Insurance in Delaware
Dog insurance may seem like an extra expense, but in reality, it's a safety net that ensures your dog can receive the best care without straining your finances. Let's explore why dog insurance is a necessity in Delaware:
1. Rising Veterinary Costs
Veterinary care costs are soaring, and Delaware is no exception. From routine check-ups and vaccinations to emergency procedures and chronic illnesses, the costs can quickly add up. Having pet insurance can help mitigate these expenses.
2. Breed-Specific Health Risks
Certain dog breeds are prone to specific health issues. For example, Golden Retrievers are at risk for hip dysplasia, while Bulldogs often suffer from respiratory problems. A good insurance plan can cover treatment costs for such breed-related ailments.
3. Coverage for Accidents and Emergencies
Accidents happen, and when they do, the costs can be hefty. Dog insurance can cover emergency veterinary services, saving you from sudden, high expenses and ensuring your dog receives timely treatment.
Keeping Your Dog Healthy in Delaware
Living in Delaware provides a unique environment for your dog, but it also presents specific challenges to their health. Here are some tips to keep your dog healthy in this region:
1. Protect Against Ticks and Fleas
Delaware's lush landscapes are perfect for ticks and fleas. Regular preventive treatments and routine vet check-ups are essential to keep these pests at bay and prevent related diseases.
2. Watch for Heatstroke in Summer
Delaware summers can be hot. Always provide plenty of water for your dog and avoid long walks during peak heat hours to prevent heatstroke.
3. Regular Exercise
With numerous dog-friendly parks and trails, ensure your dog gets plenty of exercise to maintain a healthy weight and good overall health.
Unique Outdoor Activities for Dogs in Delaware
Delaware offers a plethora of fun activities for you and your furry friend. Here are some unique outdoor activities:
1. Beach Day at Dewey Beach
Dewey Beach is one of the few dog-friendly beaches in the U.S. that allows dogs off-leash year-round. A day of frolicking in the waves is a unique treat for dogs.
2. Hiking at White Clay Creek State Park
White Clay Creek State Park offers several dog-friendly trails where you can enjoy a day of hiking with your dog, exploring nature's wonders together.
3. Dog Events
Participate in dog-themed events like the "Dogfish Dash," a fun race organized by Dogfish Head Brewery, where participants run with their dogs.
Top 5 Dog Rescues in Delaware
Adopting a dog is a rewarding experience, and Delaware has numerous rescues dedicated to connecting loving families with their perfect canine match. Here are the top 5 dog rescues in Delaware:
Remember to visit their websites, check their social media pages if available, and reach out to the shelters you are interested in for adoption.
Don't forget that dog rescues, regardless of their location, always appreciate volunteers and financial support.
1. Delaware Humane Association
The Delaware Humane Association is one of the largest in the state, providing adoption, medical services, education, and more.
2. Faithful Friends Animal Society
Faithful Friends offers a no-kill approach and a promise of lifelong care for all their animals.
3. Grass Roots Rescue Society
Grass Roots focuses on rescuing and rehoming animals from high-kill shelters and other dangerous situations.
4. Delaware SPCA
As the oldest animal welfare organization in the state, the Delaware SPCA offers adoption services and promotes responsible pet ownership.
5. Second Chance Canine Adoption
Second Chance specializes in rescuing and rehoming stray dogs and cats, ensuring they find the perfect forever home.
---
Delaware offers a unique blend of laws, spaces, and culture for dog owners. It's a state where dog health, happiness, and well-being are high priorities. Remember, taking care of your dog's health and investing in dog insurance is not just an obligation, but a testament of love. Enjoy the wide array of activities with your furry friend, and if you're looking to adopt, the top dog rescues are waiting to connect you with your future best friend.
FAQ
Q: Are there any breed-specific regulations for dogs in Delaware?
A: As of my knowledge cutoff in September 2021, Delaware doesn't have breed-specific laws. However, it's always wise to check with local ordinances.
Q: How much does dog insurance cost in Delaware?
A: The cost of dog insurance varies based on the age, breed, and health condition of your dog. It can range from $20 to $100 per month.
Q: Are there any endemic diseases affecting dogs in Delaware?
A: Lyme disease, caused by tick bites, is prevalent in Delaware. Regular vet check-ups and preventive measures are essential.
Q: Can Iet my dog off-leash in Delaware parks?
A: Some parks in Delaware have designated off-leash areas, but in general, it's advisable to keep your dog leashed for their safety and the well-being of other park visitors.
Q: How can I adopt a dog in Delaware?
A: You can adopt a dog through various rescue organizations and shelters in Delaware. They'll guide you through the process, which usually involves an application, meeting the pet, and paying an adoption fee.
Q: What if I can't afford dog insurance in Delaware?
A: There are local programs that provide assistance with veterinary costs for low-income pet owners. Also, maintaining a routine care regimen can help prevent some health issues.
---
In conclusion, owning a dog in Delaware is a unique experience that comes with great joy, some responsibilities, and endless adventures. Whether it's the need for dog insurance or maintaining your pet's health, navigating through it all becomes easier when you're armed with the right knowledge. So, here's to all dog lovers in Delaware – enjoy the journey, and may it be filled with wagging tails, wet noses, and unconditional love.
What Is Pet Insurance? As a pet owner, you want the best for your furry friend, but unexpected veterinary bills can put a strain on
Read More »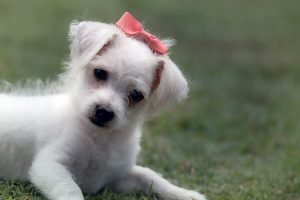 Girl dog names are a delightful topic, bringing joy to pet lovers all over the world. If you're welcoming a new pup, or just curious
Read More »
Choosing the Right Collar for Your Dog Introduction Importance of Choosing the Right Collar Choosing the right collar for your dog is crucial for both
Read More »