Best Hawaii (HI) Dog Insurance Plans
In Hawaii's idyllic yet dynamic environment, dog insurance is not just an option, it's a necessity. The high cost of veterinary care, the prevalence of tropical diseases and parasites, and the potential for natural disasters make it imperative for pet owners to secure insurance for their furry friends. Hawaii Dog insurance provides a safety net that can cover medical expenses from regular check-ups and preventative treatments to emergency services, ensuring your pet's well-being without the stress of unexpected costs. So, while you enjoy Hawaii's beautiful beaches and trails with your dog, you can have the peace of mind knowing that your pet's health is well-protected.
This website contains links to products and services from our affiliates, partners, and advertisers from which we may earn a commission at no extra cost to you. This means if you make a purchase through one of these links, we may receive a small percentage of the sale. We are independently owned, and the opinions expressed here are our own. The recommendations and information provided are based on our own research and experience, but they should not be considered professional or medical advice for your pets. More information can be found here.
Embracing the Aloha Spirit: The Unique Joy of Dog Ownership in Hawaii and Its Essential Components
The island paradise of Hawaii is famous worldwide for its breathtaking landscapes, serene beaches, and vibrant culture. But have you ever wondered what's unique about owning a dog in Hawaii? Or why is dog insurance crucial in this paradise? Or how to keep your furry friend healthy in the Hawaiian climate? Not to forget the abundance of outdoor activities and dog rescues available. Let's dive into these topics!
What Makes Dog Ownership Unique in Hawaii?
There are many reasons why owning a dog in Hawaii is unlike anywhere else. The island offers a unique blend of culture, environment, and community that greatly enriches the lives of dogs and their owners.
The Cultural Embrace
In Hawaii, dogs aren't just pets; they're Ohana, meaning family. The concept of Ohana extends far beyond the blood relations to include everyone in the community, dogs included. So, your canine buddy will be showered with love not just by you, but also by your neighbors!
Outdoor Paradise
With its warm weather, lush green landscapes, and dog-friendly beaches, Hawaii is a playground for dogs. The abundance of parks and trails offer endless adventures for your furry friend.
A Healthy Dog Diet
With Hawaii's fresh produce, dogs often enjoy a healthier diet. Fresh fish, fruits, and vegetables are abundant, often forming a part of a dog's diet. This diet is beneficial for a dog's health and longevity.
Why is Dog Insurance Essential in Hawaii?
Hawaii may seem like a paradise for dogs, but it also presents certain risks that make dog insurance a must.
High Veterinary Costs
Living costs in Hawaii are notoriously high, and this includes veterinary care. A sudden illness or accident can quickly spiral into a financial burden without insurance.
Tropical Parasites and Diseases
Hawaii's tropical climate is a breeding ground for various parasites and diseases. Insurance can help manage the costs of preventative treatments and any necessary medical attention.
Natural Disasters
Hawaii's susceptibility to natural disasters like hurricanes and volcanic eruptions necessitates insurance. It can cover the expenses for injuries, loss, or displacement.
Keeping Your Dog Healthy in Hawaii
Maintaining your dog's health in Hawaii's tropical environment requires some extra steps.
Regular Parasite Check-ups
The warm climate can increase the risk of parasites like fleas and ticks. Regular vet visits for preventative treatments are crucial.
A Balanced Diet
While local produce can benefit your dog, ensuring a balanced diet is critical. Regular vet consultations will help create a suitable diet plan.
Exercise and Socialization
Dogs need plenty of exercise and socialization opportunities. Lucky for you, Hawaii has countless dog parks and outdoor spaces for this!
Best Outdoor Activities With Your Dog in Hawaii
With its natural beauty and dog-loving culture, Hawaii offers a plethora of outdoor activities to enjoy with your dog.
Beach Days at Kailua Beach Park
What dog doesn't love a good splash? Kailua Beach Park is one of the most dog-friendly beaches in Hawaii. Spend a day playing fetch, swimming, and making new friends!
Hiking Diamond Head State Monument
For a more adventurous day out, hit the Diamond Head State Monument trail. This dog-friendly hike rewards you with panoramic views of Honolulu.
Visiting Hawaii Kai Dog Park
Let your pooch run free at the Hawaii Kai Dog Park, a secure and well-maintained park designed specifically for dogs.
Top 5 Dog Rescue Shelters in Hawaii
Here are five amazing dog rescues in Hawaii, dedicated to providing love and care to dogs in need.
Remember to visit their websites, check their social media pages if available, and reach out to the shelters you are interested in for adoption.
Don't forget that dog rescues, regardless of their location, always appreciate volunteers and financial support.
---
FAQs
1. What is unique about owning a dog in Hawaii?
Owning a dog in Hawaii is unique due to the rich cultural embrace, the outdoor paradise, and the opportunity to provide a healthy diet with fresh local produce.
2. Why is dog insurance important in Hawaii?
Dog insurance is crucial in Hawaii due to high veterinary costs, the presence of tropical parasites and diseases, and the risk of natural disasters.
3. How best to keep a dog healthy in Hawaii?
To keep a dog healthy in Hawaii, regular parasite check-ups, a balanced diet, and ample exercise and socialization are essential.
4. What are the best outdoor activities to do with your dog in Hawaii?
Some of the best outdoor activities include beach days at Kailua Beach Park, hiking at Diamond Head State Monument, and visits to the Hawaii Kai Dog Park.
5. What are the top 5 dog rescues in Hawaii?
The top 5 dog rescues in Hawaii are the Hawaiian Humane Society, Oahu SPCA, Maui Humane Society, Hawaii Island Humane Society, and Kauai Humane Society.
---
Embracing the Aloha spirit as a dog owner in Hawaii involves understanding the uniqueness of the experience, the importance of dog insurance, and how to keep your dog healthy. Coupled with the plethora of outdoor activities and the presence of dedicated dog rescues, it ensures an enriched life for both you and your furry friend.
What Is Pet Insurance? As a pet owner, you want the best for your furry friend, but unexpected veterinary bills can put a strain on
Read More »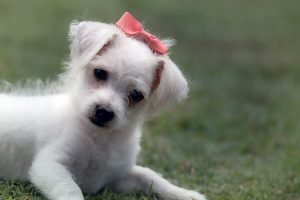 Girl dog names are a delightful topic, bringing joy to pet lovers all over the world. If you're welcoming a new pup, or just curious
Read More »
Choosing the Right Collar for Your Dog Introduction Importance of Choosing the Right Collar Choosing the right collar for your dog is crucial for both
Read More »