Best Minnesota (MN) Dog Insurance Plans
When it comes to safeguarding your dog's health in the great state of Minnesota, one key aspect is considering pet insurance. With Minnesota's varied weather conditions, there are many potential health risks that dogs can encounter, from ticks and heartworm disease in the summer to ice and cold-related concerns in the winter. This is where Minnesota dog insurance comes into play. A robust pet insurance plan can help cover unexpected veterinary expenses, making it much easier to provide your furry friend with the best care possible. The insurance plans often cover everything from regular check-ups and preventive care to accidents and illnesses, ensuring your dog stays healthy and happy through all of Minnesota's seasons. Whether you're in bustling Minneapolis or peaceful Mankato, securing a good pet insurance plan is a wise decision for every Minnesota dog owner. It's a small monthly investment that can make a huge difference in the life of your beloved pet.
This website contains links to products and services from our affiliates, partners, and advertisers from which we may earn a commission at no extra cost to you. This means if you make a purchase through one of these links, we may receive a small percentage of the sale. We are independently owned, and the opinions expressed here are our own. The recommendations and information provided are based on our own research and experience, but they should not be considered professional or medical advice for your pets. More information can be found here.
Introduction to Owning a Dog in Minnesota
Minnesota, the Land of 10,000 Lakes, is not only a paradise for humans but also a haven for dogs. As a state with diverse weather patterns, varying landscapes, and a pet-friendly atmosphere, owning a dog here can be an adventure filled with ups and downs.
The Fun and Challenges of Dog Ownership in Minnesota
The Fun Aspects
From enjoying outdoor activities to experiencing unconditional love and companionship, owning a dog in Minnesota is a lot of fun. Dogs get to play in the snow during winter, swim in the lakes during summer, and explore beautiful trails all year round. The state also boasts numerous dog-friendly establishments and events, making socializing easy for your pooch.
The Challenges
On the flip side, Minnesota's harsh winters can pose a challenge for dog owners. Some breeds might struggle with the cold, necessitating special care and attention. Additionally, the prevalence of ticks and heartworm disease in the area requires constant vigilance.
The Importance of Dog Insurance in Minnesota
Why It's Essential
Dog insurance is vital in Minnesota, given the possible health risks associated with the local climate. It helps mitigate unexpected veterinary expenses, making pet care more affordable. Insurance plans often cover accidents, illnesses, and preventive care, which are significant as your pet navigates the different Minnesota seasons.
Keeping Your Dog Healthy in Minnesota
Regular Check-ups
Prevention is better than cure. Regular vet check-ups can help detect potential health issues early. Minnesota has an array of top-notch veterinary clinics to cater to your dog's healthcare needs.
Proper Nutrition
Feeding your dog a balanced diet is crucial. High-quality pet food providers in Minnesota such as Chuck & Don's and Woody's Pet Food Deli ensure that your furry friend gets the nutrition they need.
Adequate Exercise
Despite the chilly winters, ensuring your dog gets regular exercise is essential. Indoor play can be supplemented with outdoor activities during milder weather.
Top Outdoor Activities with Your Dog in Minnesota
Dog-Friendly Parks
Minnesota is home to several dog-friendly parks. For example, the Minnehaha Dog Park in Minneapolis is a popular choice for local and visiting canines alike.
Hiking Trails
Consider exploring the numerous dog-friendly hiking trails, such as those at Afton State Park.
Dog Beaches
During the warmer months, beaches like Long Lake Public Beach are perfect for some fun in the sun with your furry friend.
Top 5 Dog Rescues in Minnesota
Statistics on Dog Ownership in Minnesota
Ownership Statistics
Approximately 52% of Minnesota households own a pet, with dogs being the most popular, according to the American Pet Products Association.
Most Popular Breeds
Labrador Retrievers, German Shepherds, and Golden Retrievers are the most popular breeds in Minnesota, as per the American Kennel Club.
Conclusion
Owning a dog in Minnesota is both fun and challenging. From engaging in outdoor activities to securing dog insurance and ensuring optimal health, being a dog parent here is a fulfilling journey. Not to mention, there are numerous rescues to support if you're looking to expand your furry family.
FAQs
What is the most dog-friendly city in Minnesota? Minneapolis is often ranked as one of the most dog-friendly cities in the state, with plenty of parks, trails, and pet-friendly establishments.
How can I protect my dog from ticks in Minnesota? Regular vet check-ups, preventive medications, and keeping your yard clean can help protect your dog from ticks.
Is dog insurance mandatory in Minnesota? While not mandatory, dog insurance is highly recommended due to potential health risks and the high cost of veterinary services.
What are some indoor activities for dogs during Minnesota's winter? Indoor games, obedience training, and interactive toys can keep your dog entertained indoors.
How can I adopt a dog in Minnesota? You can adopt a dog through one of the many rescue organizations, such as Secondhand Hounds or the Animal Humane Society.
What Is Pet Insurance? As a pet owner, you want the best for your furry friend, but unexpected veterinary bills can put a strain on
Read More »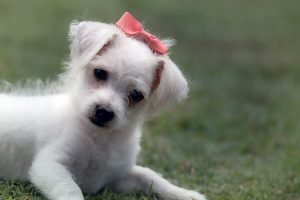 Girl dog names are a delightful topic, bringing joy to pet lovers all over the world. If you're welcoming a new pup, or just curious
Read More »
Choosing the Right Collar for Your Dog Introduction Importance of Choosing the Right Collar Choosing the right collar for your dog is crucial for both
Read More »